Large & wide range of aerial work platforms
Working safely & efficiently at height
Creative custom solutions
Who is MA-BO?
MA-BO is a fast-growing international aerial platform rental company with offices in both the Netherlands and Germany. MA-BO operates nationally in the Netherlands and Germany and beyond.
MA-BO is a family business with many decades of experience in this industry. This experience helps us to distinguish ourselves in providing creative custom-made solutions and full-service concepts regardless of the size or height, so that we create a safe workplace for you, where you can work easily and efficiently!
What can MA-BO offer you?
MA-BO started as a aerial platform rental Company. MA-BO has a wide variety of aerial platforms which consists of truck mounted platforms (both B and C driving license), crawler boom lifts, spider lifts, articulated boom lifts, scissor lifts, telescopic boom lifts and telehandlers. In short: for every assignment the right aerial platform!
MA-BO is represented in various sectors. The aerial platform rented with operator is often used for the construction industry, infrastructure, high voltage, telecom, windmills and maritime sectors. Aerial platforms without operator are often rented to the tree care, (steel) construction, infrastructure, installation, industry, painting, cleaning, etc.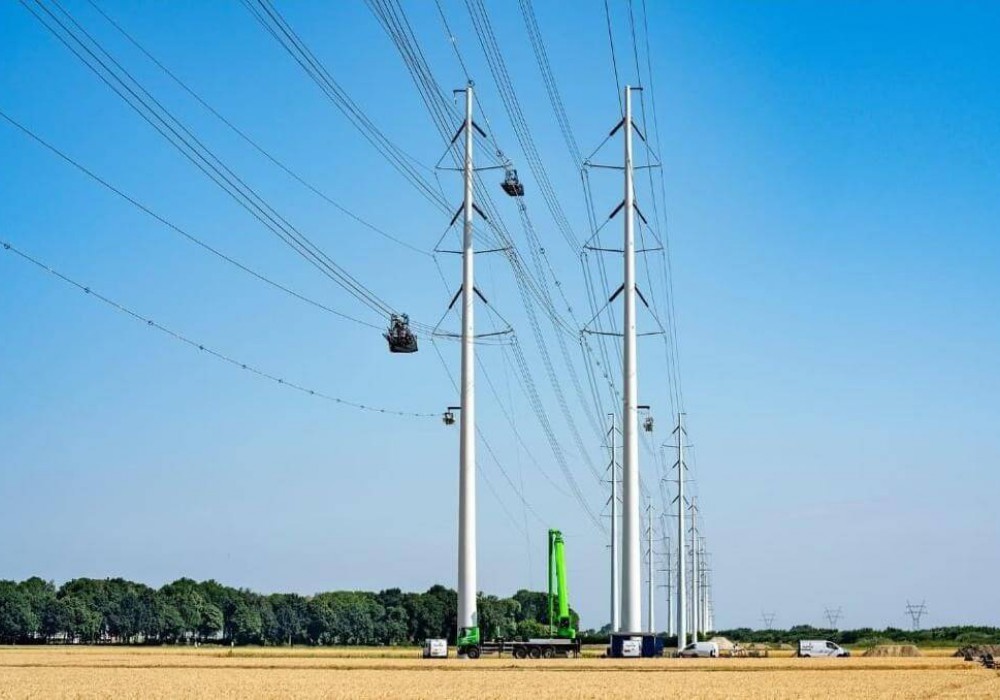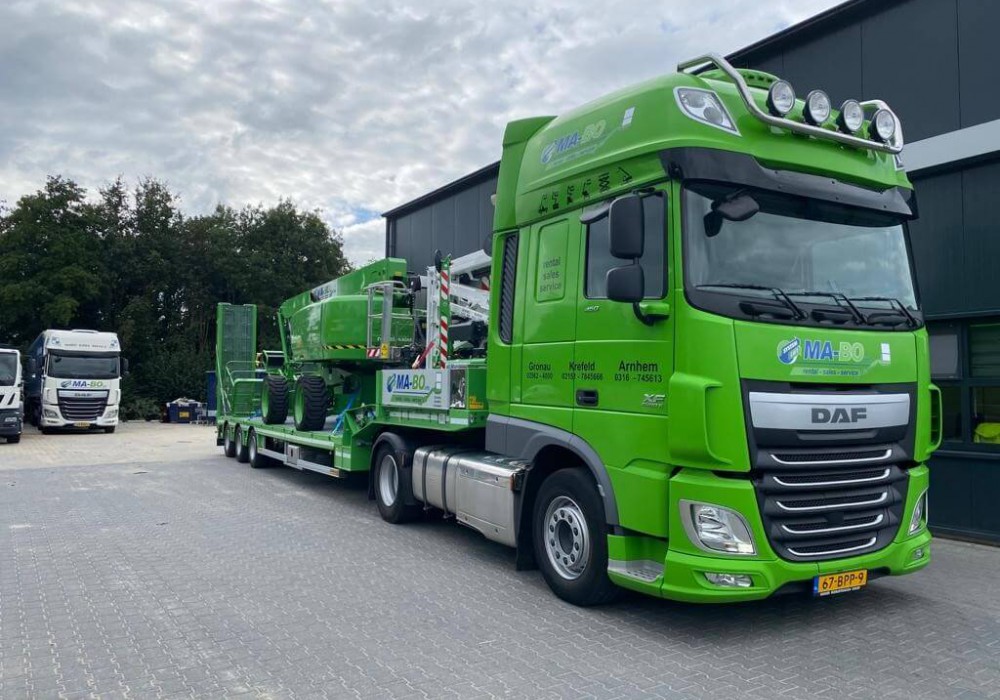 In addition to the rental of aerial platforms MA-BO can also provide other services that can help you to carry out your activities efficiently and are mainly intended to relieve you. This includes arranging traffic measures, permits applications, driving plates, transport of materials to and from the construction site with a trailer (with truck mounted forklift) or semi-trailer and transporting material at, for example, roof locations with a moving lift, combi crane or aerial platform.
MA-BO can also train your staff in working safely with aerial work platforms, in which aspects such as soil pollution, personal protective equipment, weather conditions, technical aspects and legislation and regulations are extensively discussed.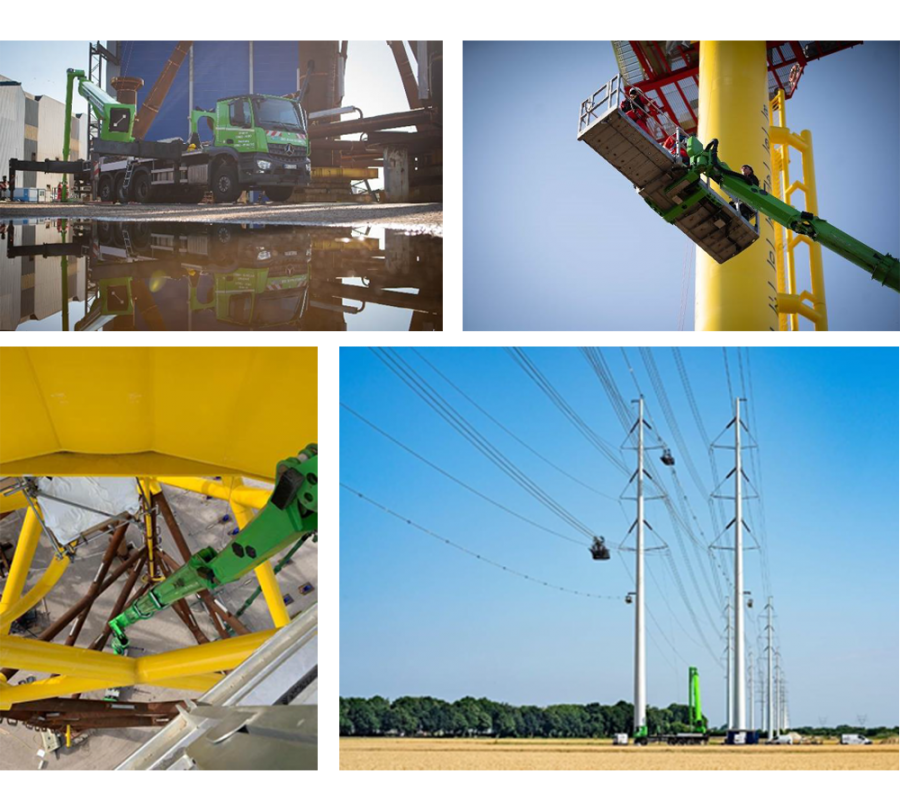 What distinguishes MA-BO?
We are extremely flexible and customer-oriented and distinguish ourselves in providing creative custom-made solutions and full-service concepts. We also advise and assist in complex situations. We offer an excellent service for attractive prices! Almost all our employees speak several languages ​​and are familiar with both German and Dutch legislation and regulations.
MA-BO is strong in both rental with and whitout operator and also has a lot of experience with large projects with international aspects. We work closely with our network partners, both inside and outside of system lift, so that we can always meet your demand.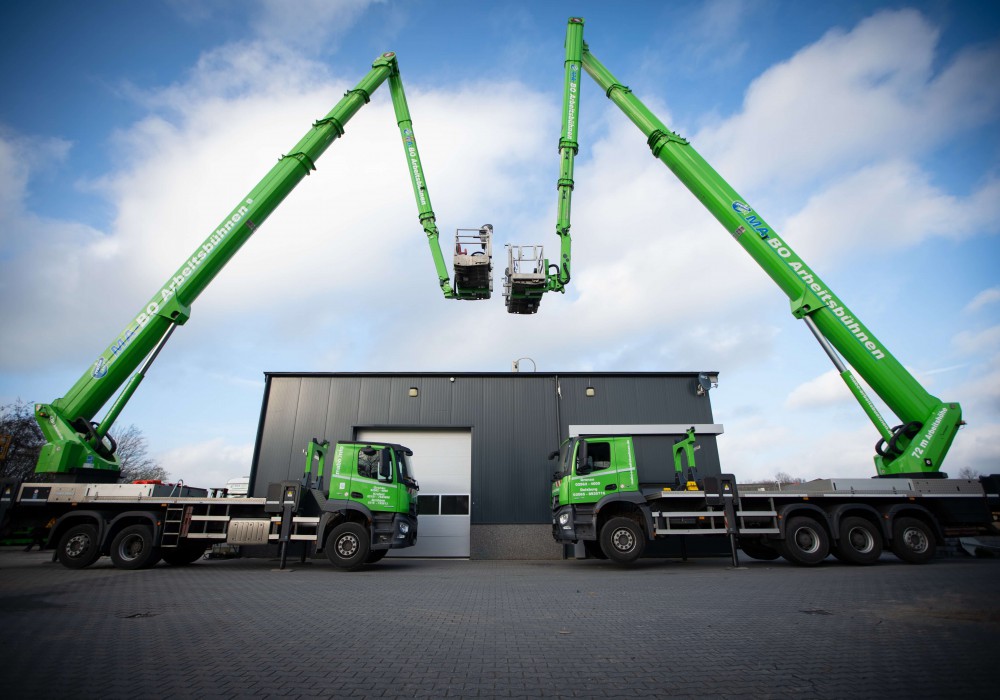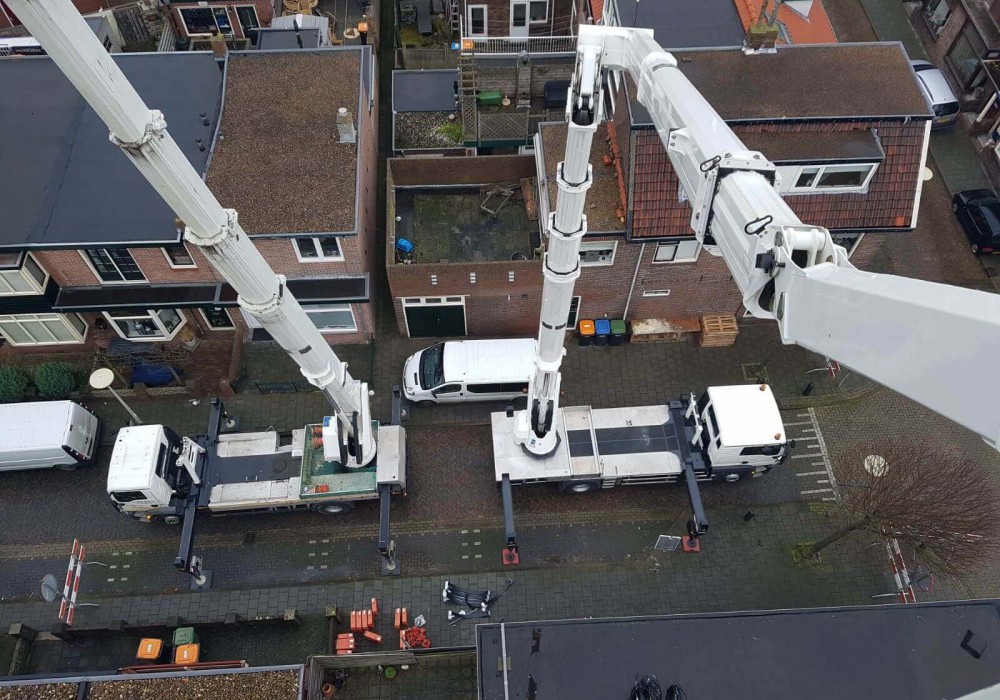 The truck-mounted aerial work platforms C driving license (from 27 meters to 75 meters) are almost always rented out together with well-trained opeartors, who provide you with optimal guidance and assistance in performing your work safely. The work locations are usually visited in advance by our field work planners. They make an inventory of which measures must be taken to be able to carry out the work efficiently and safely. Permit applications, traffic measures, driving plates and contacts with the landlords are taken care of by our back-office work planners and, if desired, we can also provide (material) transport for you with our trailers or semi-trailers.
Briefly, we strive to provide you with the best possible service, even 24/7 if desired!
For more information, please feel free to contact our office staff, they will be happy to assist you in finding a suitable solution and suitable offer for you.
MA-BO and Systemlift
MA-BO is a co-shareholder in Sytemlift AG, a far-reaching partnership of more than 70 aerial work platform rental companies (and thus more than 70 locations) in Germany and surrounding countries. Our own fleet consists of more than 9,300 aerial platforms and many thousands of related machines, such as cranes, forklifts and other (construction) machines.
As a result, you benefit from a very extensive range with the most diverse aerial work platforms and related machines at very attractive prices and low transportation costs. Thanks to enormous know-how and professional knowledge within Systemlift, you will always receive appropriate advice and extensive guidance.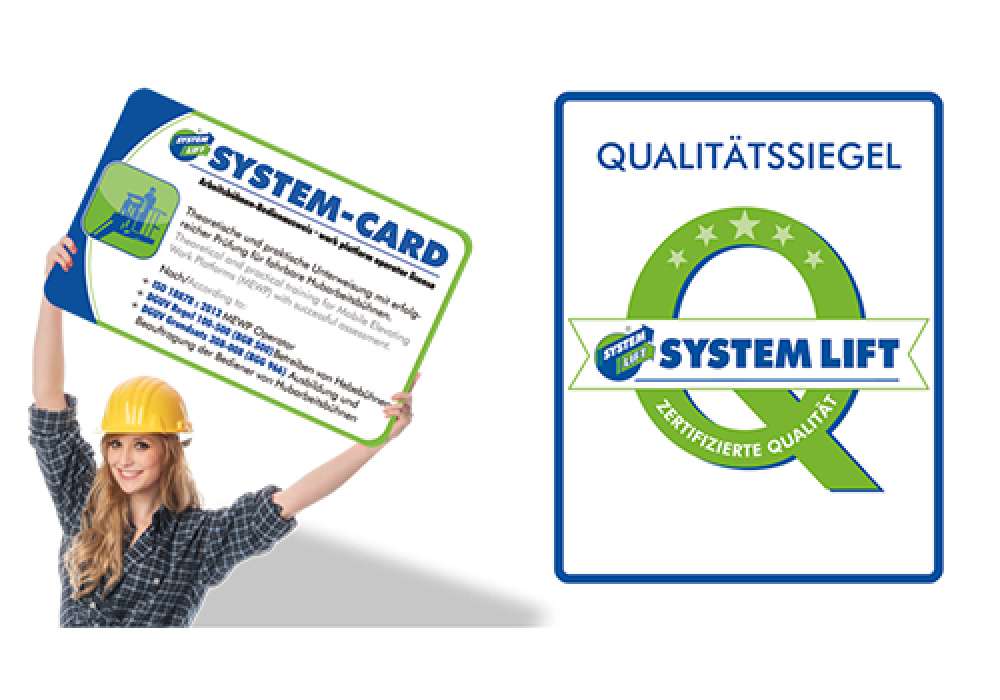 Quality & safety
Systemlift is ISO 9001 certified. Systemlift sets very high quality standards for its partners, both in terms of policy and implementation, with strict rules, strict controls and recurring unannounced audits. The partners are fully facilitated and assisted by Systemlift in all kinds of areas, including training, purchasing and PR & marketing. All this to provide you with the best possible service.
VCA is essential and vital during our work because of the increased safety risk in our industry. Both our organization and all our employees are VCA certified. In this way we are at all times aware of the risks and we try to reduce them as much as possible and take appropriate safety measures and keep each other sharp!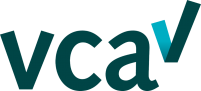 MA-BO TEAM
Our employees are reliable, enthusiastic, eager to learn and driven people, who are open-minded with a hands-on mentality. These are the core values ​​on which we select.
As a family business, we offer a personal and committed work environment, in which the focus is on further both personal and organizational) growth, development and professionalization. We always strive to further optimize the quality of our employees and services. Our organization is characterized by fast decision-making, short lines and a strong problem-solving ability.
We also try to be a social employer. Several positions have been filled (where possible), with people with a disadvantage on the labor market (due to a disability, illness or older age). During the corona crisis, we 'adopted' many people, who were temporarily out of work (including in the event industry). We have hired and retrained / trained many people from a benefit situation or self-employed without employees who were out of work due to corona.
Employee training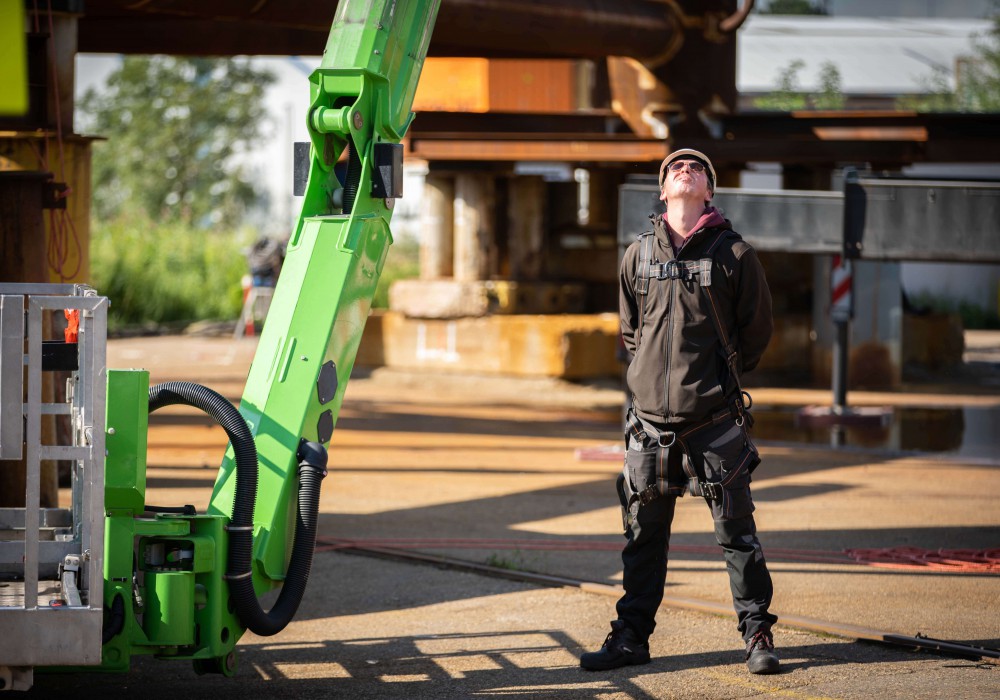 Mission of MA-BO
Our mission is to relieve as much as possible and fully facilitate our customers in performing their work (at height) by providing an excellent and, if desired, full service with creative customized solutions at attractive prices.
The starting point is to assist our customers as best as possible with work preparation, the execution of the work and any aftercare, with the aim of creating a safe workplace, where the customer can work easily and (time and/or cost) efficiently!
We also strive to be a reliable and stable partner for our customers at all times in the field of safety, health and security of supply, whereby the price/quality ratio is always central.
Our greatest capital, in addition to our well-maintained machines, is our driven, well-qualified, flexible employees with an open mind, strong problem-solving capacity and a hands-on mentality.
Vision of MA-BO
Worldwide we notice that due to overpopulation, aging and urbanization people are building more and more at a height, whether it concerns housing construction, companies, infrastructure (roads, bridges, electricity network or windmills) or technological developments (such as a mobile network) and also that construction does not stop at national borders. In addition, we see that technological and product developments are progressing faster and faster and that products and designs are becoming increasingly complex (implementable). The focus is increasingly on sustainability (of products, the environment and business processes) and corporate social responsibility, in which the safety and health of people and the (living) environment are central. This calls for creative, reliable and cost-efficient solutions for safe working at heights by companies, such as MA-BO, that have all the know-how and expertise in-house to efficiently implement small and large projects, possibly with international aspects. Only by continuously investing in technology, people and business processes can we further optimize, professionalize and make our services more financially attractive in order to meet the high requirements and conditions set by the (international) market.