Large & wide range of aerial work platforms
Working safely & efficiently at height
Creative custom solutions
Full service concept for the wind-energy sector
Aerial platforms are mainly used in the Wind-Energy sector as a safe alternative for the work that is normally done climbing. MA-BO has developed a full-service concept especially for the Wind Energy sector, intended to relieve you as our partner as much as possible. MA-BO has a wide range of equipment, accessories and additional services that can be used to carry out your work. Of course you do not need to use all these products and services, you can also contact us for just renting an aerial platform.
Download brochure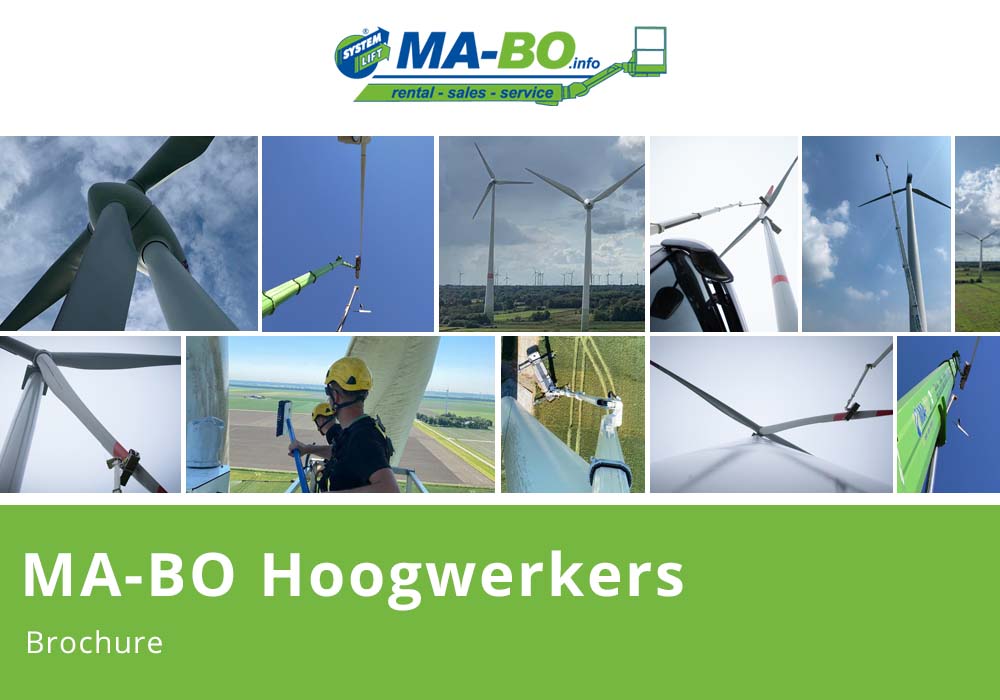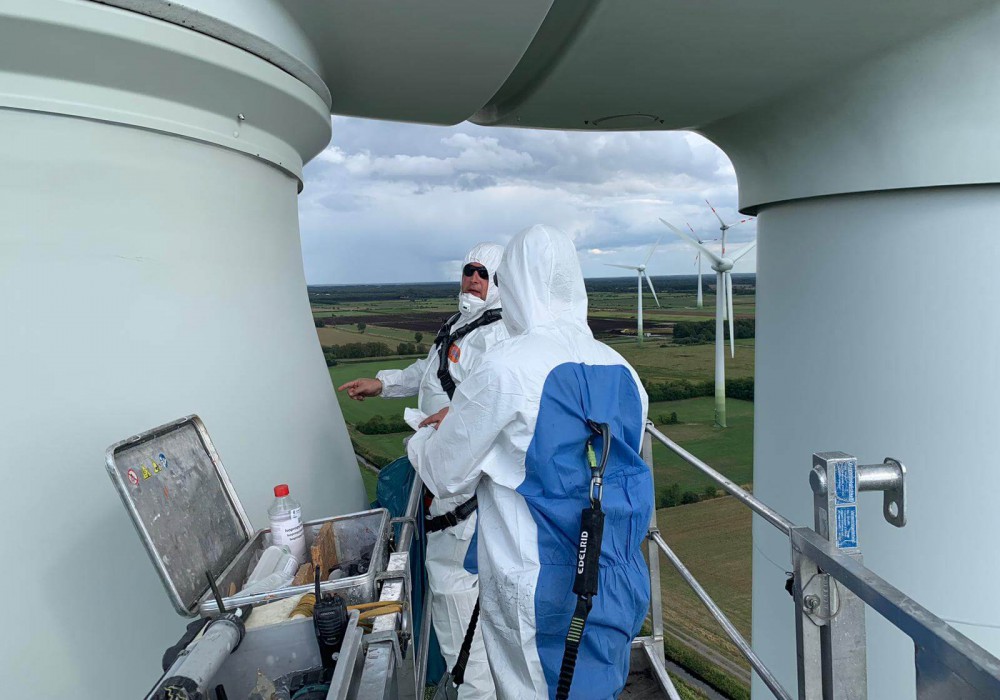 Diversity of activities
Aerial platforms are mainly used in the Wind Energy sector for various purposes, such as: (assistance with) installation work, cleaning activities, painting and maintenance work. MA-BO has a lot of experience with working on various types of windmills on land, but also with working on the foundations of windmills from sea.
Wide range of Aerial Platforms
For this kind of work mainly truck mounted platforms are used, ranging between 30m and 100m. MA-BO has a wide range in all categories. These machines can be set up quickly on location, which means that, for example, when maintaining multiple masts on the same day, work can be done very efficiently. Also for difficult terrain or rough terrain, MA-BO has special aerial work platforms with a 4x4 drive and caterpillar tracks or trax tires (these are, incidentally, somewhat limited in height). You can work safely and comfortably on all types of surfaces and in all weather conditions (with the exception of strong wind and/or thunderstorms).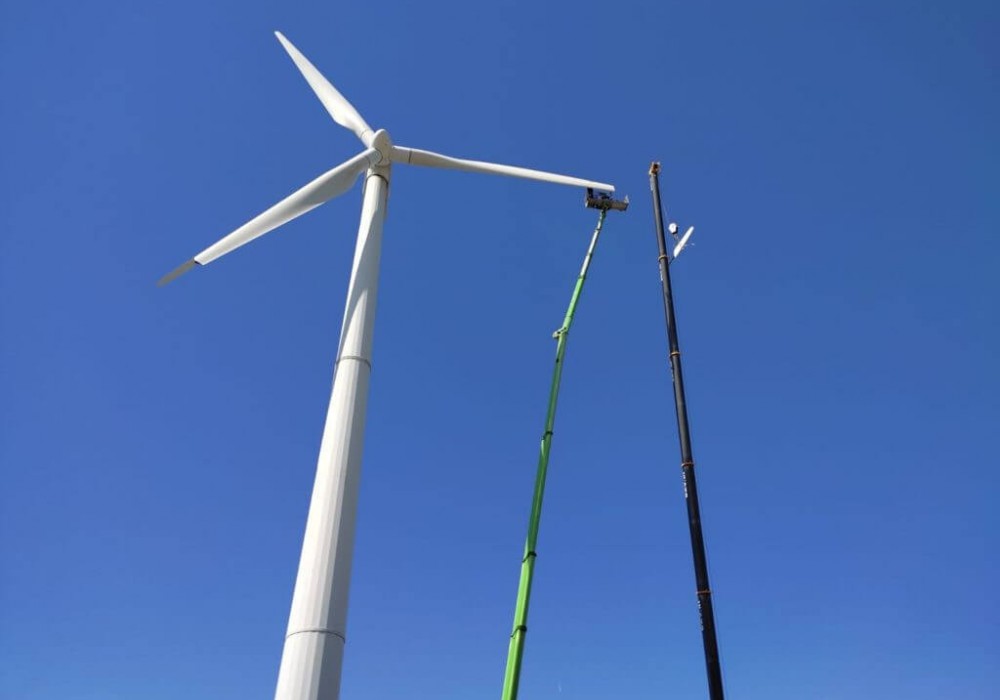 Truck Mounted Platforms
In principle, the truck mounted platforms are always rented out with an operator. With these specialist vehicles, (limited) loads can also be moved by means of a powerlift system. The maximum gondola load is 600 kg and depends on the lateral reach. It is not a complete replacement for the work that is normally performed with cranes, but for moving loads as an alternative to cranes for example on locations that are not/difficult to reach for cranes (because of their seize or weight) or (smaller/lighter) materials, this option is very practical and efficient.
And further…
MA-BO can also provide in (rotating) telehandlers and MA-BO offers Alu cranes. Aluminum cranes are light (from 18 tons) and can also be used on difficult terrain or terrain that is difficult to access. Think, for example, of narrow access roads or bridges and access roads with a limited number of permitted tonnages. They have a maximum lifting capacity of 6 tons. The Alu-crane can be equipped with a 'fixed' work basket and is therefore a combination between a crane and aerial platform and therefore multi-usable.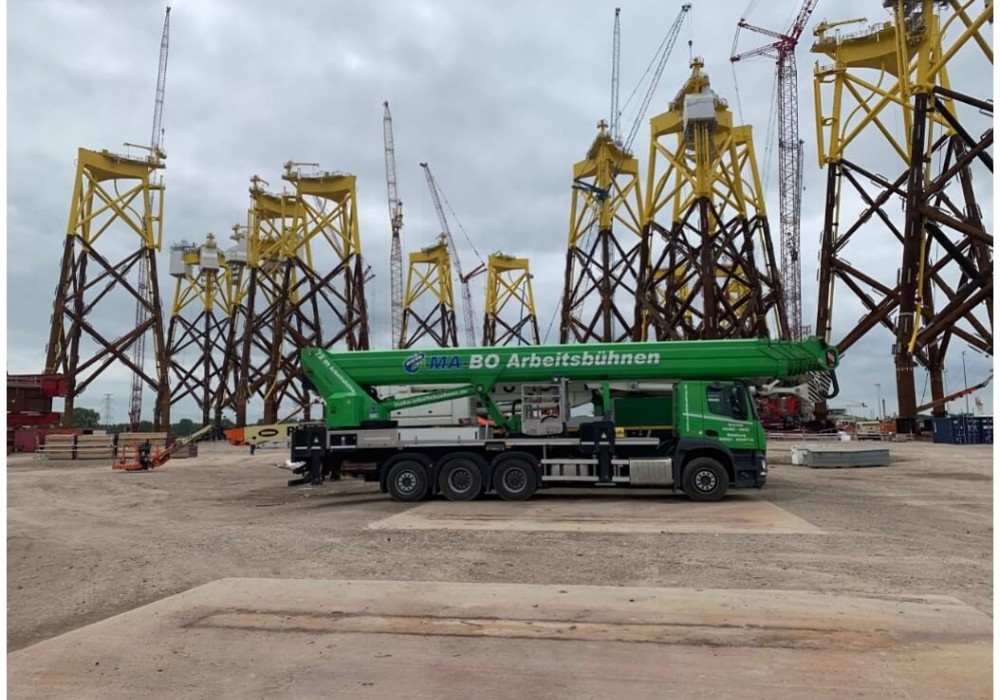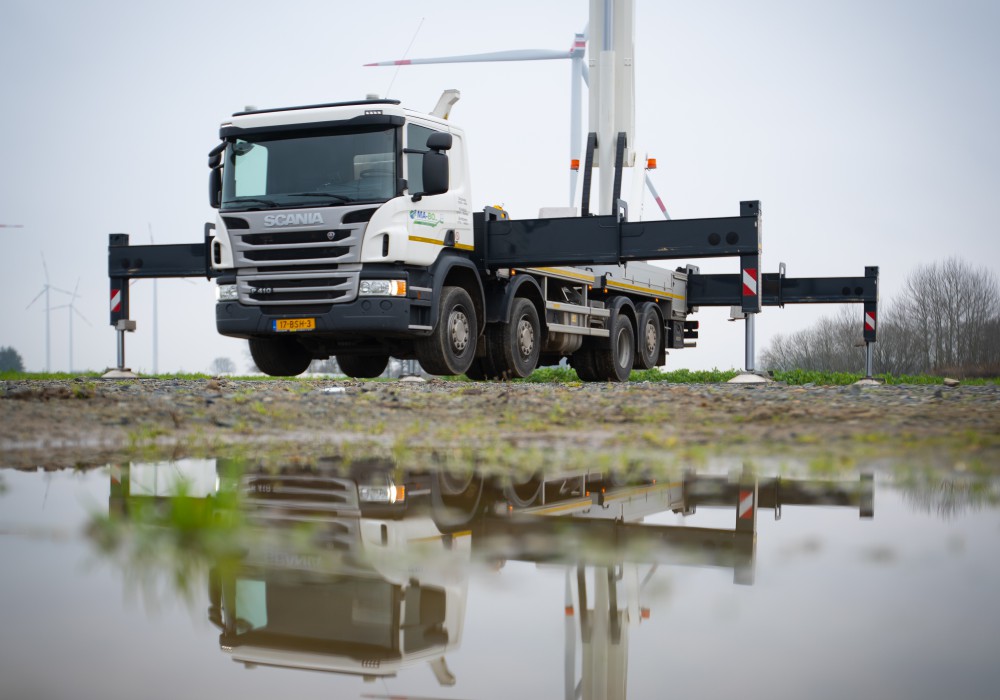 Steel road plates
Furthermore, MA-BO can provide steel road plates for your construction site. MA-BO will always do a pre-recording on location to inventory how many road plates and what type of road plates are needed.
MA-BO likes to think along with you to develop and offer a suitable full-service concept and/or customized solutions, even in complex situations. All this at an attractive price.